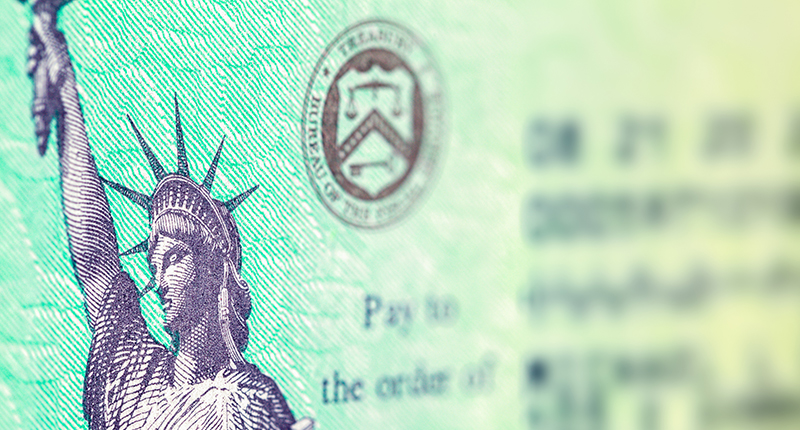 The Coronavirus Relief direct check that most Americans have received since the law's passage in December 2020 is not considered taxable income but leaves some whose loved ones are receiving Medicaid benefits at home or in nursing facilities wondering how the payment will affect the recipient's eligibility.
The Coronavirus Relief Check and Eligibility
During the March - April 2020 round of stimulus payments, SSA and IRS both clarified that these payments are neither income nor treated as assets as long as they are spent over the year following receipt. So, if an individual on a Medicaid home care program received a relief deposit this month into his/her bank account, that additional amount alone will not cause him or her to be over the $1600 asset limit, and the individual may spend the funds (but not give them away) on or before the end of this year.
If a nursing home patient receiving the relief deposit is on Medicaid (Title 19) for their cost of care, the nursing facility is not entitled to treat this deposit as applied income due to the facility, in addition to the patient's social security or pension. Also, recipients of Supplemental Security Income ("SSI") who normally cannot have more than $2000 in assets will be able to exclude such relief payments for twelve months.
If you have questions concerning Coronavirus stimulus payments or other Elder Law and/or Special Needs matters, please contact Attorney D. Jeanne Messick for a consultation at 860-388-3456 ext. 203. We look forward to serving you!
---
Disclaimer: While this blog provides general information, it does not constitute legal advice. The best way to get guidance on your specific legal issue is to contact the lawyers at Cloutier & Cassella, LLC. The use of the Internet or this blog information for communication with the firm or any individual member of the firm does not establish an attorney-client relationship.